Our Team
Owners Dave Stearns and Simon Roberts have taken their philosophy of providing the best wines in the world to an exclusive client base. Relationships are the backbone of our business and building and keeping them is just one of the many attributes of our people.
Our website allows you to explore our blog and purchase wines from our extensive inventory. We have built our business on relationships so please don't hesitate to call us if you have any questions or specific needs for your collection.
Graileys is a truly unique concept with locations in South San Francisco and Dallas. We operate our web based business from our California location, procuring and offering exceptional selections from all over the world. Our flagship Dallas location is based on a Country Club for wine lovers concept which affords our expert sommeliers and brokers the opportunity to taste the world's finest wines daily. We have created an environment in which wine collectors, the best of the trade and savvy wine drinkers taste and share experiences with fine wines every day.
At Graileys, we regularly taste new vintage wines from visiting winemakers, winery owners and the best importers. We also frequently travel to all corners of the wine world to taste with winery principals, getting to know them, their philosophies and the nuance of their vintages.
We host educational wine tastings weekly for our clients exploring regions, producers, specific vineyards and the like. We discuss all things wine related with our clients as well. This includes drinking windows for wines from every region, proper aeration of young and old wines, and cellar accumulation strategies. We taste and explore vintage wines to understand where they are their evolution.
Our resident sommeliers have spent countless hours studying and tasting to achieve their goals, while being totally committed to their passion for fine wine and attentive customer service. When you buy wine from Graileys you are not only buying the product, you are gaining a wealth of experience and knowledge. We are confident in our selections because we have tasted them. We blog regularly about what we taste and look forward to helping you enhance your collections and drinking experiences.
Simon Roberts
Simon has been a successful wine consultant offering exceptional service to his clients for 18 years. An Englishman living abroad, Simon has followed his passion for people and wine and consults daily with the clients countrywide. Graileys provided the perfect fit for his vision and innovative ideas and has provided a location that suits all aspects of his business. As one of the best wine brokers in the business, Simon will do everything possible to keep your cellar in perfect balance.
Simon can be contacted by email at simon@graileys.com.Back to Top
Dave Stearns
Dave has always had a strong desire to be in the wine business. After running several successful companies, he brings a strategic approach to Graileys on both the sales and operational sides. Having spent the last several years acquiring wines for his own cellar, Dave and Simon have spent countless hours tasting and examining wines from all over the world. It was a natural progression to combine their talents and vision to recreate Graileys.
Dave can be contacted via email at dave@graileys.com.Back to Top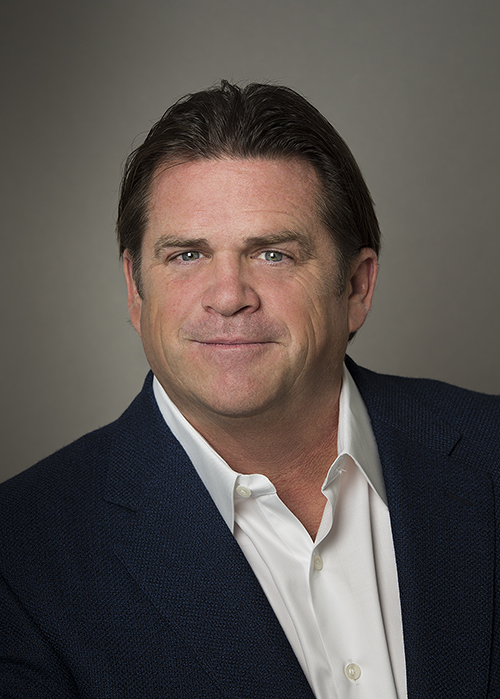 Rick Covert
  Rick is an active entrepreneur in Dallas-Fort Worth where he lives with his  wife and three daughters. His primary business and philanthropic energy is  focused on improving health care innovations and outcomes, as well as  providing greater educational and advancement opportunities for future  entrepreneurs. Rick's entrepreneurial drive emerged as a young college  student at Stetson University, when he was struggling to pay tuition. He  launched an office cleaning company, and learned first hand the joys - and  struggles - of finding customers, hiring staff, and making payroll. His work  paid off, covering the cost of his college education. While at Stetson, Rick  earned a BS in Finance, and an MBA. Having experienced the challenge of  providing for his own college tuition, he and his wife Allison established a  scholarship at Stetson to assist future entrepreneurs who are facing  difficulties and need financial assistance. Each year, the scholarship helps several students make ends meet. In this same spirit, Rick serves as a supporter and board member of the C5 Youth Foundation of Texas, which engages "high potential youth from risk-filled environments" to help them pursue personal success, and to be active leaders in their communities. As an entrepreneur, Rick has formed and helped build several ventures from the ground up. This includes founding and growing First Choice Emergency Room (FCER) as its CEO from a small start-up to becoming the nation's largest network of independent freestanding emergency rooms. Consistently ranked as one of DFW's fastest-growing companies, FCER grew to more than 450 employees and over $100 million in revenue. After going public in 2014 as Adeptus Health, with Rick as Chairman of the Board, FCER eventually grew to more than 3,500 employees in over 100 locations in five states. Rick now focuses on identifying new ventures as CEO of Covert Investment Opportunities, which manages a variety of holdings and investment prospects on behalf of his family. He also serves on the board of Vista Bank, as Chairman of the Board of True Health Diagnostics, and others. He has recently created several two new start-ups with investment partners: TruDerm, a mutil-location dermatology practice offering medical and cosmetic services and SitePoint Partners which focuses on consulting with health care systems to strategically identify ambulatory care services offerings. He continues to spend considerable time mentoring and investing in upstart entrepreneurs.
Rick can be reached at Rick@graileys.com
L.A. Perkel
L.A. comes to Graileys with a passion for wine and client service that mirrors her impressive credentials and experience in the wine industry. L.A. is one of the few "4th level" sommeliers in Dallas, having most recently earned her Diploma in Wines and Spirits, with merit, in 2010 from the Wine & Spirit Education Trust (WSET). L.A. also earned an Advanced Certificate from WSET in 2004 and a Sommelier's Certificate from the Sommelier Society of America in 2002. Prior to joining Graileys, L.A. was a Fine Wine Specialist for Republic National, the second largest distributor of premium wine and spirits in the United States. Previously, as wine director and sommelier for Bailey's Prime Plus restaurant, L.A.'s wine program was rated #3 of the Top 20 Dallas steakhouses for service by D Magazine (98 out of 100 points). Prior to that L.A. was the wine director and sommelier for Michael's Restaurant in midtown Manhattan, where she managed all aspects of the restaurant's Wine Spectator award-winning (Best of Award of Excellence) wine program. We find L.A.'s love for all things wine infectious, and we know you will too.
LA can be contacted at LA@graileys.com.Back to Top
Greg Laman
Greg has almost 10 years of expertise in the wine business and has been an important part of our team since 2009. Greg's passion for wine started in the wine bar at Gleneagles Country Club, where for three years he ran their wine program and helped to build their excellent selection of California and French wines. From there he ventured into the wholesale side working in the acquisitions department for a large distributor in Dallas. All the while increasing his knowledge and continuing his studies. In 2012 he passed his level one Sommelier Certification from the Court of Master Sommeliers and is excited to further his Journey in wine. Greg is now an experienced wine broker with a wealth of knowledge form his work on both the wholesale and retail side of wine. In the 2014 Greg relocated to from Dallas to San Francisco to help oversee Graileys California based facility. Greg is a very easy going guy that loves to talk wine and on the weekends you can find Greg on the golf course or at the pub watching the English Premier League.
Greg can be contacted at greg@graileys.com.Back to Top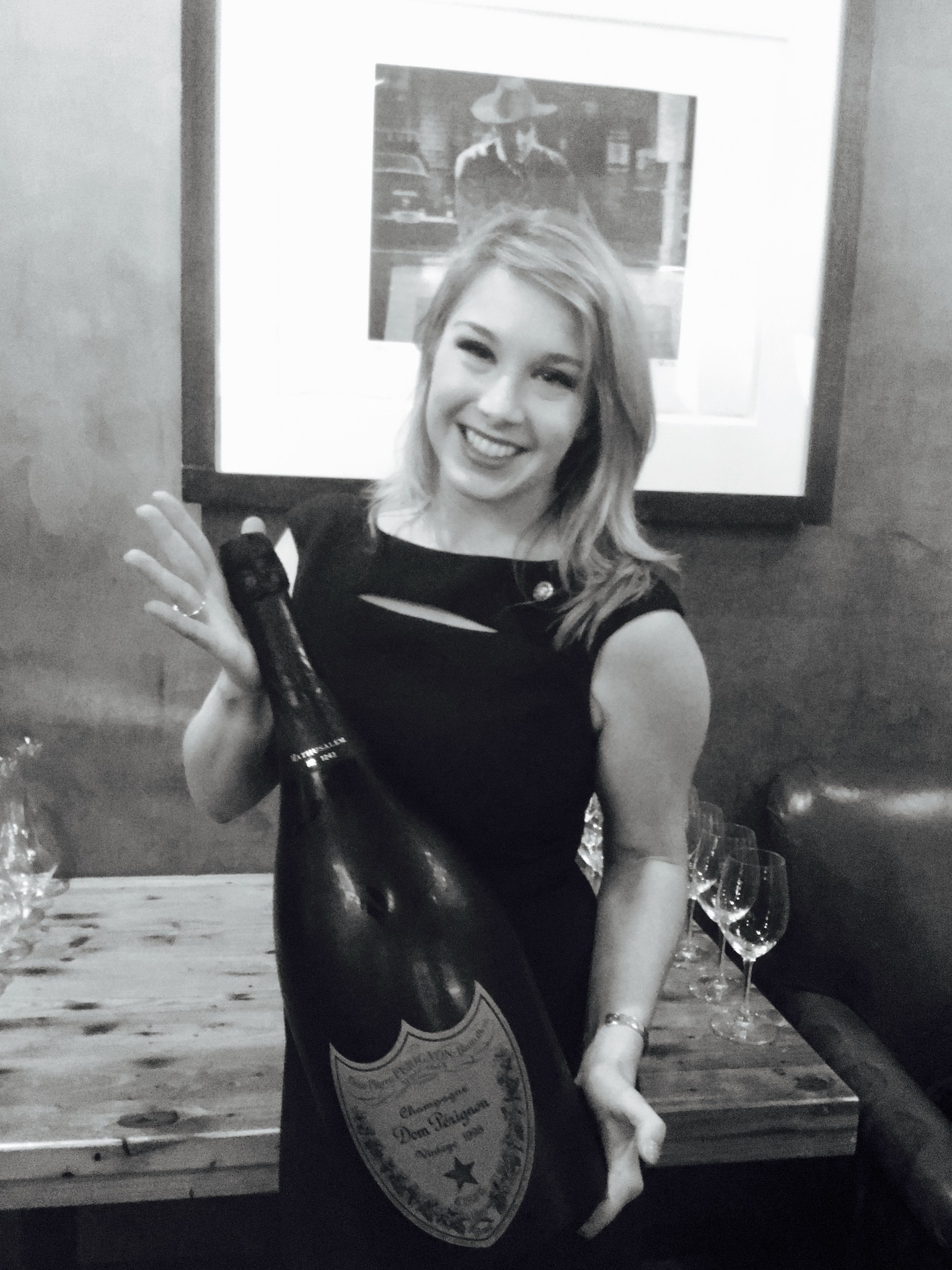 Courtney Keeling
 "My father was a chef and my best friend, it seems natural I would be  drawn to food, wine, and hospitality." Over a decade in restaurants and a  degree in Hospitality Management gives aid to Courtney's personalized  approach to wine. A Certified Sommelier, Courtney was Wine Director for  top Dallas restaurants including Del Frisco's and most recently Town  Hearth. Dedicated to her passion, she works actively toward her advanced  certification through the Court of Master Sommeliers (read- she's a wine  geek of the highest level!). She is thrilled to be a part of the Graileys  family both in the club and through bespoke offers for our clientele.
 Courtney can be reached at Ckeeling@graileys.com